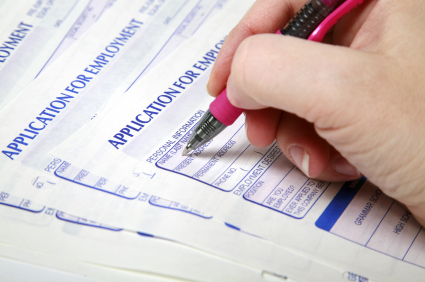 Comprehensive pre-employment screening is critical to protect against hiring incompetent or dangerous people who can destroy your workplace; therefore it is important to test your background check vendor.
Below are some considerations.
Try two or three firms to evaluate their timing, accuracy, and breadth of research.

Ask who is doing the work and who your contact person will be.

Ask what your vendor recommends for your industry, company, and the tiers of employees being considered.

Ask how your vendor ensures the accuracy of records found.
What should you look for in a vendor? We consider the following as necessary requirements and services which we provide to our clients.
Always first in our minds, client support is the most important objective in our business model. Why are we different? We quickly answer phone calls and emails and are ready and able to answer questions. Our leadership is second to none. In fact, KlinkCheck is the only background investigation company created and run by a former federal prosecutor with years of experience prosecuting criminal cases and trying civil matters. Our experts also include experienced investigators, human resource professionals, and research analysts.
KlinkCheck has brought together a unique team of professionals with an average of over fifteen years of experience conducting background investigations. Fortune 500 businesses, private companies, healthcare organizations, energy companies, law firms, nationally renowned non-profit organizations, and numerous companies of all sizes use KlinkCheck to perform compliant screening on job applicants.
Review the progress and the status of pre-employment screening reports on-line. On-line archiving allows you to retrieve older reports at the click of a button. User access can be modified at any time. You determine what each individual user can do-- enter orders, see applicant data, see invoice data, order instant rechecks, manage child clients. Combine these rights to establish the perfect fit for each individual user.
3.

E-SIGNATURES AND READY TO USE DOCUMENTS
Want to streamline your processes and reduce paperwork? Use KlinkCheck optional Applicant Entry. With this option, applicants sign consent forms electronically. Applicants can review, complete and authorize any number of forms that are used as part of the hiring process.
All KlinkCheck data is maintained on state of the art high-availability servers, protected by multi-level firewalls and intrusion detection technology. Vulnerability scans are conducted on a regular basis by a PCI Approved Scanning Vendor.
KlinkCheck and eScreen, Inc. together offer accurate and rapid drug test results in real time so you can make offers to your first-choice candidates quickly and with confidence.
Why do so many businesses and government agencies switch to KlinkCheck? KlinkCheck professionals are well trained and use all available resources, including databases, field research, and more to analyze findings and assure that reports are accurate and delivered quickly to you.
When you work with KlinkCheck, you can be assured that we operate in full compliance with the governing standards in our industry including State, Federal, and International Laws.
The Federal Fair Credit Reporting Act (FCRA) is designed to protect individuals by promoting accuracy, fairness, and privacy of information in the files of every Consumer Reporting Agency (CRA). Companies that perform pre-employment screening services, such as KlinkCheck, are governed by the FCRA, as are the employers that use KlinkCheck's background screening services. KlinkCheck provides FCRA compliance information and online templates of all letters and forms necessary to comply with FCRA employment background screening requirements, including:
Applicant Disclosure and Consent forms

Adverse Action letters

Summary of Consumer Rights
Private Investigation Licensing
KlinkCheck is bonded and holds a private investigator's licenses in several states.
U.S.-EU Safe Harbor Framework and the U.S.-Swiss Safe Harbor Framework
KlinkCheck complies with the U.S.-EU Safe Harbor Framework and the U.S.-Swiss Safe Harbor Framework as set forth by the U.S. Department of Commerce regarding the collection, use and retention of personal information from European Union member countries and Switzerland.
KlinkCheck has certified that it adheres to the Safe Harbor Privacy Principles of notice, choice, onward transfer, security, data integrity, access, and enforcement.